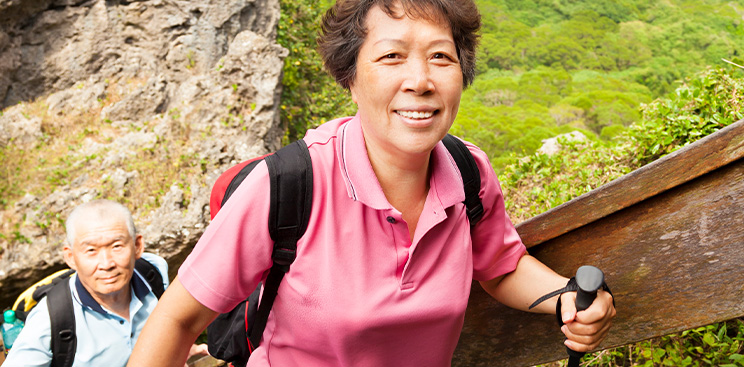 Nature lovers and even the average person love to hear the chirping songs of the birds. The gentle sound of the rippling stream the rustling leaves as the wind brushes past them, and the pitter patter of raindrops. Each of these sounds is soothing to the ears until the moment you can no longer hear them.

People who love to be surrounded by nature only get half the experience if they can no longer hear the sounds that nature brings. The crunching leaves as you walk in the forest, the zip of your tent as you open it up in the morning, the crackling firewood when you sit around your campfire at night; each of these sounds is a memory that is missing for those with hearing loss.

Nature is also surrounded with danger, and these dangers are doubly perilous for the hearing impaired who are unable to hear the sounds of a threat. The growl of a bear or the roar of a wild cat may all be warning signs that go unnoticed by those who are hearing impaired. This puts them at a risk for sustaining life threatening injuries and even puts their loved ones at risk since they are unable to protect themselves in time.

Hearing aids are useful at restoring hearing but are also prone to damage sustained due to the anomalies in nature. Exposing hearing aids to moisture or hot, humid conditions can cause them to malfunction or even stop working completely. This is why it is important to carry all your accessories that come along with your hearing aids, including your cleaning kit, air tight storage container, and spare batteries.

Make sure you purchase hearing aid warranties that cover misplacement or damage in case you lose your hearing aids. Make sure you always have your hearing aids on except when you go for a swim in the river or take a dive in the waterfall.

Hearing loss does not need to stop you from enjoying the sweet sounds that nature provides us with. Using hearing aids will help in letting you make the most of the world around you by restoring your world of sound.

Properly used, your hearing aids can significantly enhance your experience with nature. Take good care of your hearing aids so that your next camping trip is full of fun, frolic, and fantastic sounds of the nature that is calling out to you.